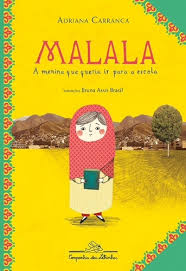 Malala, a menina que queria ir para a escola (Malala the girl who wnted to go to school)
"A modern day fairy tale, where the heroin is not dreaming of an enchanted prince to change her life, but with the world of possibilities that the school presents her." ... "The launch of a new literary genre in the Brazilian market: reportage-book for children. Written in the first person, with a light and fluid narrative, filled with references of traditional fairy tales, the book describes the obstacles that the author had to face during her reporting in the region and the wonders of a very different culture."
(O Globo)
"Forget Cinderella. Our kids ought to know Malala"
(O Estado de São Paulo)"
Interview with Jô Soares
Interview with Dr. Drauzio Varella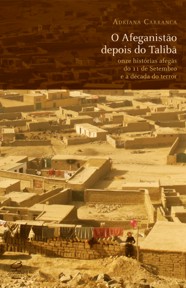 O Afeganistão Depois do Talibã (Afghanistan After the Taliban)

"...allows the reader the understanding of Afghanistan not under the light of the International press, but under the view of it's own people." (http://blogliterato.wordpress.com)

"The facts are presented from the individual's point of view... giving them equal weight without judgment or proselytism." (Livraria da Folha)









Book launch at Programa do Jô (national TV - talk show)
Interview for Revista TPM (magazine)
Interview Rede Record (national TV - news)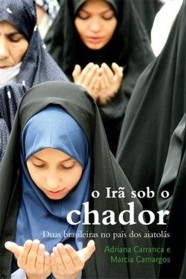 O Irã Sob o Chador (Iran under the Chador)



Finalist of Jabuti Award 2011, Reporting category


"During trips taken in different moments and circumstances, the journalists Adriana Carranca and Marcia Camargos had the opportunity to better understand a country that won't fit in the simplification of stereotypes." (Livraria Siciliano)

"...the authors reveal the contradictions of an enigmatic nation, where the cordiality of the people resist as an important value in a land of scarse individual freedoms." (Livraria Saraiva)

"Just as their women's figures, Iran presents itself to the West enigmatically, hidden under the thick Chador of our prejudice and misinformation about the Middle East in general" (Globo Livros)

Book launch on TV Estado
Book launch at program Altas Horas (national TV - talk show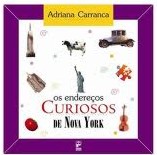 Os Endereços Curiosos de Nova York (New York curious addresses)
"The book lists 380 addresses found by journalist Adriana Carranca for you to enjoy NY in a whole new way." (Solução)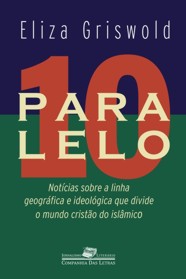 The Tenth Parallel: Dispatches from the Fault Line Between Christianity and Islam
Afterword of the Portuguese edition by Adriana Carranca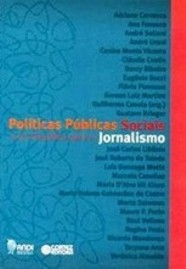 Políticas Públicas Sociais e os desafios para o Jornalismo (Social Public Policies and the challenges for the Journalism)
Chapter "Giving voice to diversity" by Adriana Carranca